. The beach of Porto (commune of Ota) is known for its ideal position, dominated by the Genoese tower of the village.
The beach is wide and allows even in the height of summer not to feel "oppressed".
It is the main beach of the Gulf of Porto, together with the beach of Busaglia (municipality of Serriera) to the north and the small beach of Ficajola to the south (municipality of Piana).
The nearest large sandy beach is that of Arone, further south after Capo Rosso.
At the end of the beach in the south, there is a possibility to go on a tree climbing course. Catering is also available. There are many diving schools and clubs that offer diving lessons.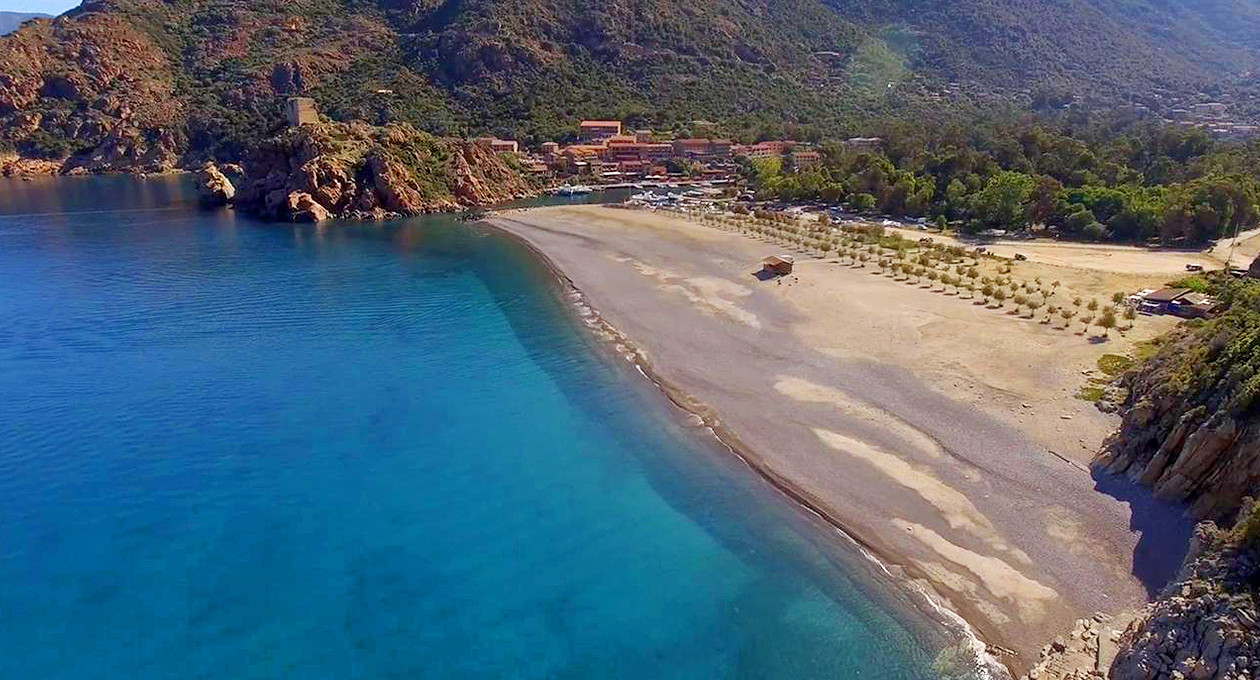 ☎ Call us ☎
CAMPING

  8am-10pm : 04 95 26 11 65


  9am-7pm : +336 18 81 17 13
RESERVATION

  9am-7pm : 06 18 81 17 13


  9am-7pm : +336 18 81 17 13
EMERGENCY


  24h/24h : 06 19 10 18 96
Write to us ✎
We will get back to you as quickly as possible everyday of the week except on Friday.
E-mail: funtana.contact@gmail.com
Terms and Conditions of Sales