At the entrance you will find a parking lot, a charging station, a camping car station and an open-air gym.
Then there is the heated swimming pool during the whole opening period.
The reception, the pizzeria, the bar and the bakery are open from 7 am to 11 pm.
The campsite is divided into several zones, Camping car and van in the lower part of the campsite, tent pitches and sanitary facilities in the center.
Finally on the heights, the cabins on the left and the mobile home area on the right.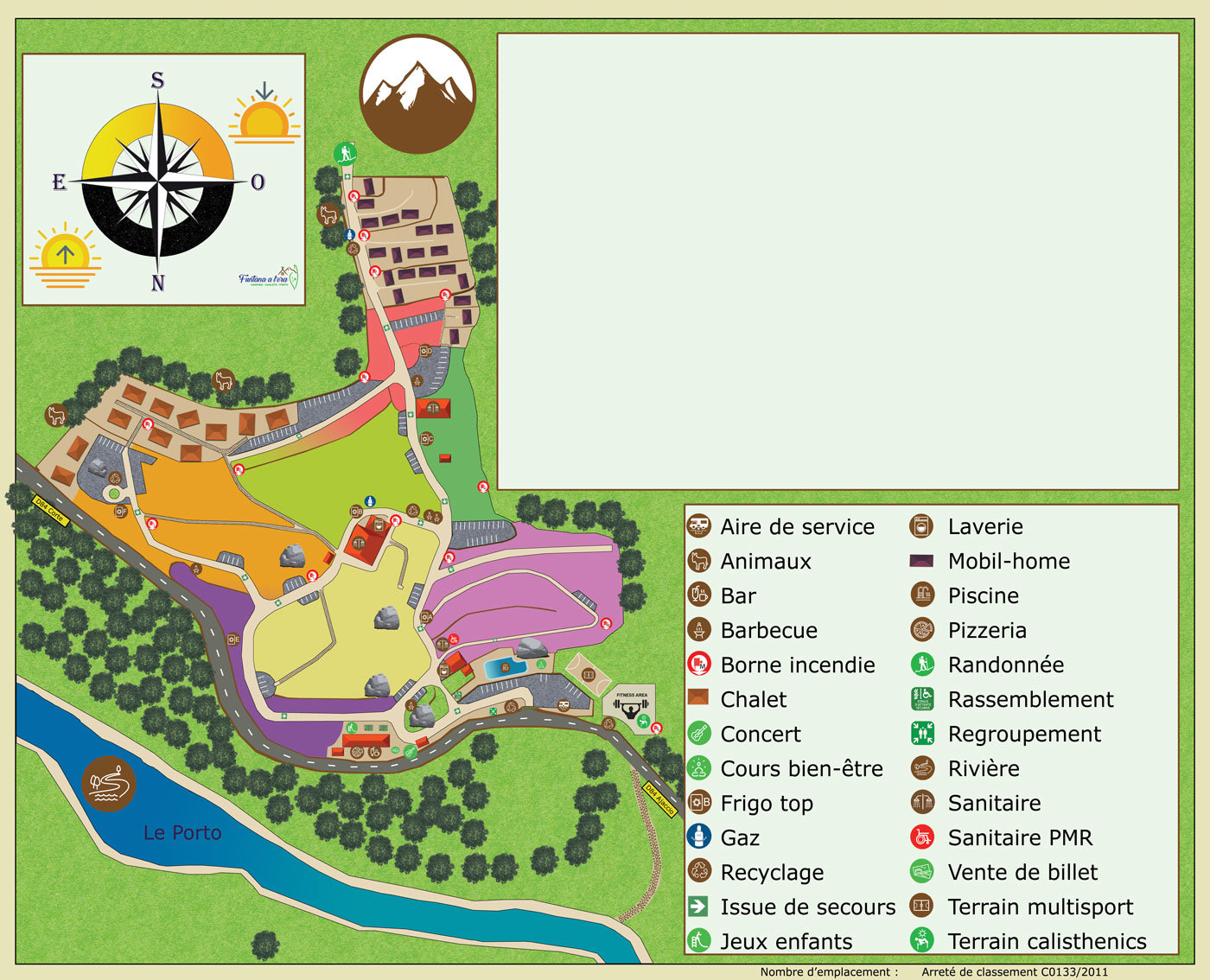 For any question call us at 06.18.81.17.13
Call us
☎
CAMPING

  8am-10pm : 04 95 26 11 65


  9am-7pm : +336 18 81 17 13

RESERVATION

  9am-7pm : 06 18 81 17 13


  9am-7pm : +336 18 81 17 13
EMERGENCY


  24h/24h : 06 19 10 18 96
Terms and Conditions of Sales